The Festival Commons at Charles R. Wood Park, Lake George, NY
Thank You For Being Lake Protectors!
The Lake George Association thanks our more than 400 guests and our generous sponsors for making the return of our Summer Gala on Saturday, July 23, so wonderfully successful. The threats to our Lake's water quality from harmful algal blooms, the hemlock woolly adelgid and other challenges have never been greater than they are today – and your support for science-guided Lake-protection programs has never been more meaningful.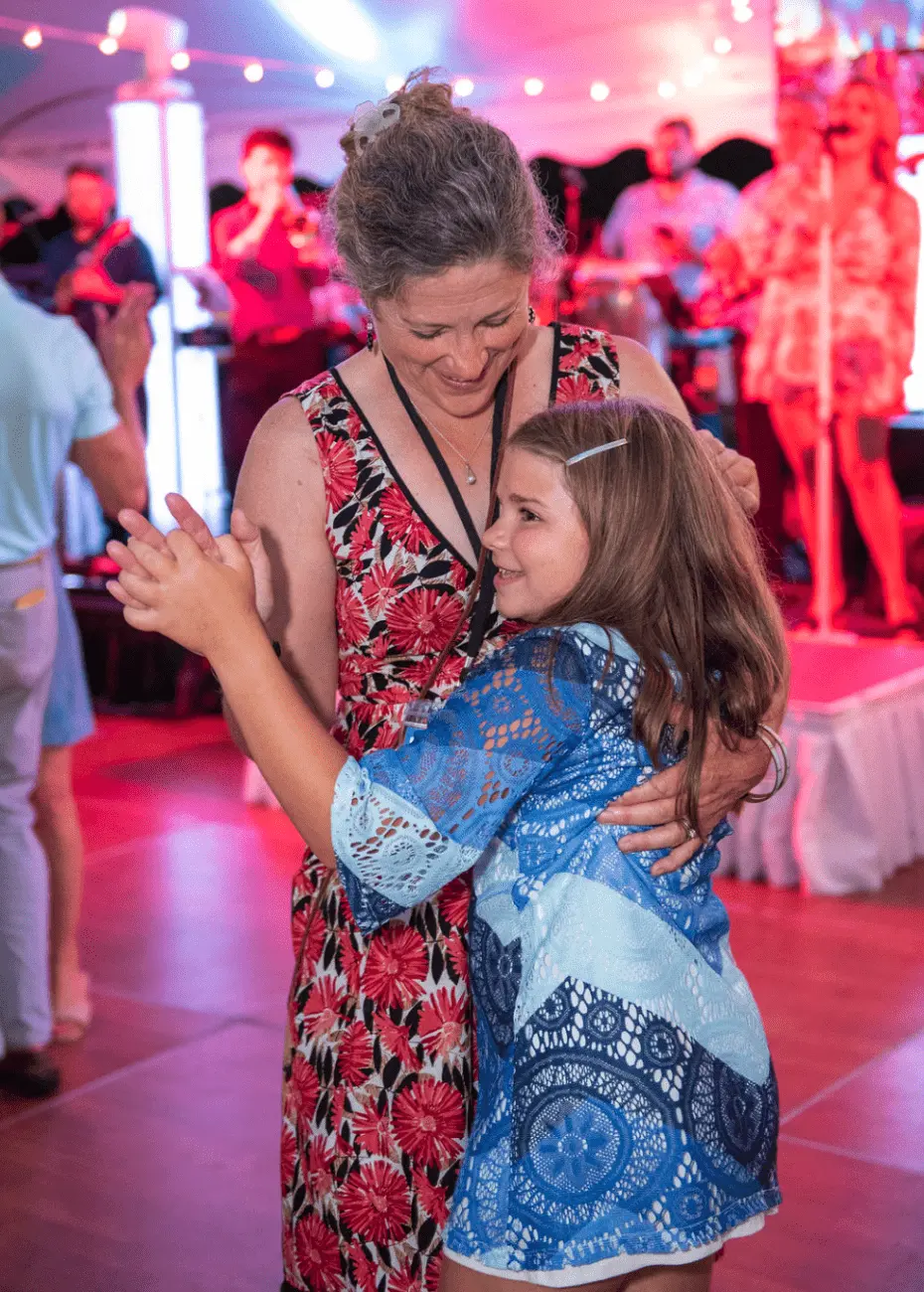 Commander Sponsors
$2,500 level
Salim & Ingrid Amersi (Surfside on the Lake)
Jan & Dave Arthur/Reliant Health Partners
Elizabeth Avery & Alex Bullock
Robin & Bryan Benak
Lucinda & Av Bhavsar
Mary & Gary Caravella
James & Tenée Casaccio
Bonnie & Wayne Considine
Geoff Cook
Cool Insuring Agency - A Gallagher Company
Richard DeMartini & Jennifer Brorsen
Ginger Henry Kuenzel
Buzz & Cheryl Lamb
The Linekin Family
John J. Macionis & Pamela Gail Siddall, McLean J. Macionis & Christine Archer
Chris & Grace Meigher
Ken & Lauren Parlin
Tom & Renée West
Lieutenant Sponsors
$1,000 level
Bolton Landing Marina & Dunham's Bay Marina - The Parillos
Bob & Maureen Buhrmaster
Pamela & Douglas Chase
Phil & Lenore Defliese
Richard Eger & Anne Aronovitch
Linda & Thomas Feist
Bud & Toni Gates
Wally Graham & Louise Coffman
Hennessey Family East Haven, CT
Bill & Debbie Hoffman
Jane & Paul Ingrey
Dennis O'Connor & Kevin Enright
Joyce & Don Rice
Manning & Virginia Rowan Smith
Dean & Janie Schreiner
Adam Wolfson & Dana Oliver
Ensign Sponsors
$500 Level
Anonymous
Mayor Robert Blais
Susan Culver Darrin
Al Freihofer
Sally Thurston
Robert & Janet Whitaker
Tracy Abbott
Anonymous
Ben Barrett
John & Denise Beston
Janice & Michael Canavan
Frank A. Congiusta
Ken & Mary Lou Cooper
Thomas & Diane Damiani
Steve & Debbie DiDonato
Eleanor C. Faber
Robert Gwirtzman
Kevin Kalled
Donald & Audrey Lehn
Wayne & Marie Lemme
Jean T. Meyer
Greg & Tiffany Morris
Matt & Rebecca O'Hara
Chet & Joan Oliver
Robert Pope
Cynthia Rosbrook
Tim & Beth Tiger
Donne-Lynn Winslow